Welcome to Oak Ridge Forest
A covenant enforced, lake community
located just south of Enterprise, Alabama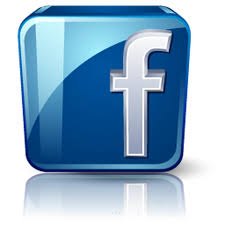 "Like Us" and follow us on Facebook!!
Click the facebook image to the left or the link below.https://www.facebook.com/#!/groups/207086632805448/

A Facebook account is required. This is a closed group so we can control who joins. Once you are a member, you can invite your neighbors. We will monitor the Facebook page to make sure it is only used for neighborhood purposes.
---
Welcome To Our Neighborhood!

We feel we live in the best neighborhood in Enterprise, Alabama.

Please click through the different pages to get to know your neighborhood and see what events are happening in and around our community. You can send events to us by using the form on the "Contact Us" page. Suggestions for improving the usefullness of this site are most certainly welcome.

V/r,

Oak Ridge Forest Home Association Officers and Board of Directors

Hello Neighbors!

The annual Oak Ridge Forest Home Association meeting is 2 OCT at 7pm. It will be held again this year at County Line Baptist Church. All neighborhood residents are welcome to attend in order to voice thoughts, opinions, concerns, etc.; however only lot owners have a vote on any business that might need to be addressed.

If you have items that you feel need to be discussed or researched, then please contact one of the Board members. We will be electing three new board members due to the normal three year rotation. We would like to thank Randy Smith, John Lasater, and Lee Medley for their service to the Board and the neighborhood as they complete their term. If you are interested in serving on the Board or have a recommendation, then please contact the nomination committee...currently led by John Lasater. The contact information can be found at the bottom of the "Contact Us" page on this website.

We are also going to send this information out via our email distribution list. If you do not receive an email, then you are either not on the list or your email was entered in incorrectly. Send your email information using the "Contact Us" page and we will add you.
See you at the meeting...and around the neighborhood!!


COMMON AREA AND LAKE HOURS:
The common area and lake are now CLOSED between the hours of 8pm-6am. Signs are posted. This was done to enable police officers to enforce the loitering taking place in those areas. Nothing could be done reference the partying, etc. unless signs establishing hours were posted. The hours can be adjusted at a later date as needed based on lot owner's use.

A couple of reminders...
When walking your pets, please be sure to clean up after them. Be courteous to your neighbor's property...to include the Association's common areas.

The only yard signs allowed are real estate signs and businesses currently conducting work at your house. Signs are to be removed after the company completes the work.

Volunteer for a Committee??
We are looking for a few vounteers to serve on various committees. We need two individuals for the Nominating Committee (see duties in Article V of the By-laws). There are openings in the Benevolence Committee as well. Of course, if you see a committee that your are interested in, then drop us an email and let us know.




Photos of our neighborhood: